Micah Orloff
Head Road Captain
David Harries
Road Captain
Know Before You Go
Welcome to TV HOG's Safety page. Here you will find our riding guidelines and hand signals as laid out by TV HOG's Road Captain and Safety Officer with input from HOG© as well as the general membership. You will also find a link to California Vehicle Codes. We will answer any questions you may have on rules of the road or safety by using our contacts with the C.H.P. and Sheriff's Dept.
Motorcycle Hand Signals
Here are hand signals that will be used on all group rides.
If you don't already know these, take a moment to memorize them before the ride.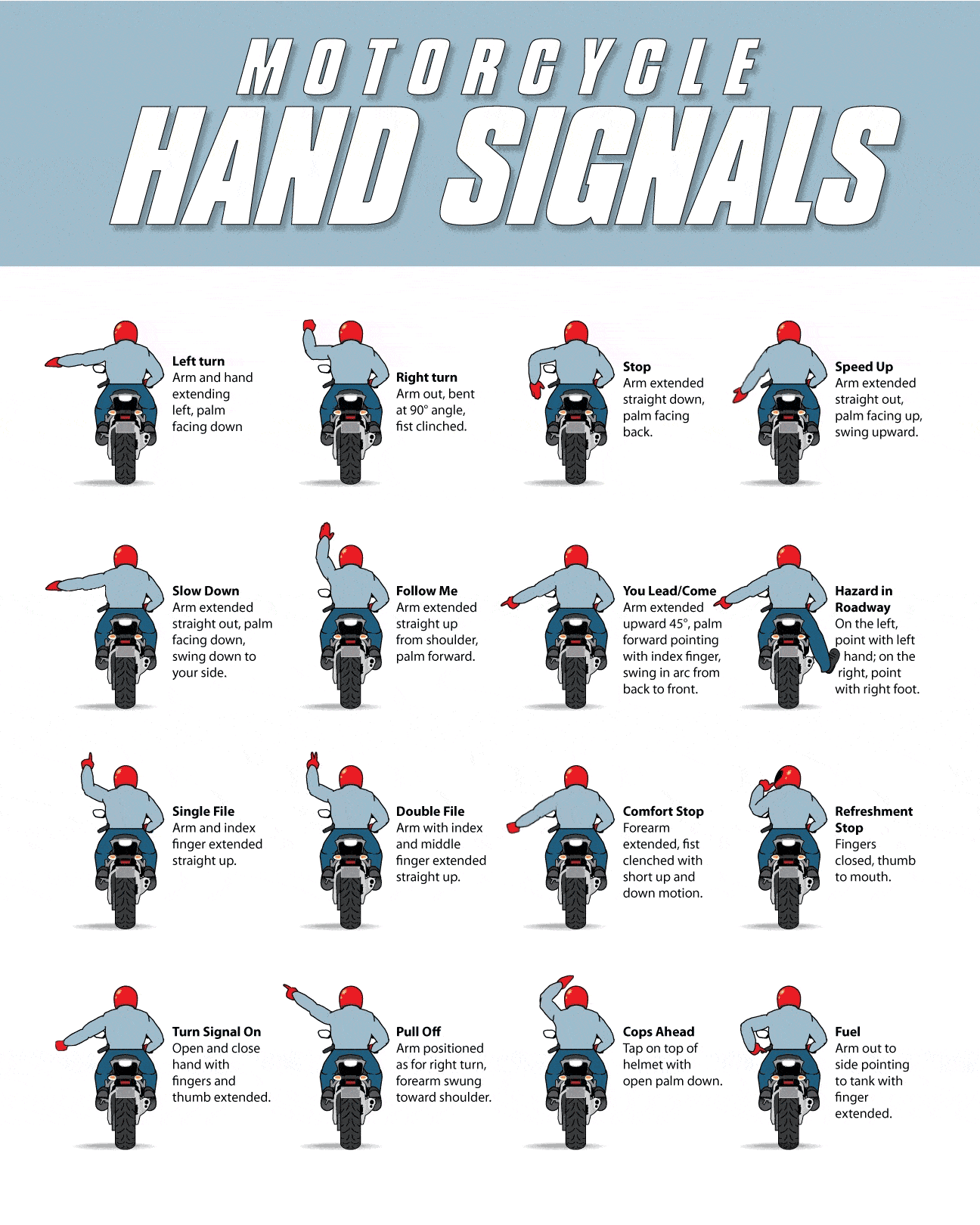 Emergency Info Sheet
Download and print this handy Emergency Info Sheet, fill it out, and carry it in your saddlebag in case of emergencies.
Are you prepared for the Weather?
It's always good to check the weather for your trip in order
to be prepared and pack proper clothing & gear.
Click here for Weather.com